Around the world, many automobile companies render car maintenance, but AVW Group grants reputable, skilled and experienced service to their customers who possess Alfa Romeo. AVW Group skilled technicians are feasible to tend specialised maintenance and repair requirements beyond massive price tags. Clients hereafter need not be compelled to stress about excessive service cost or any complicated repairs due to a certified squad led by automotive maintenance and servicing proficient Mr Gill.
Auto transmission service is one crucial area of maintenance that is commonly neglected. Many car manufacturers do offer lifetime sealed automatic transmissions, and This means they do not schedule any transmission service or fluid change. As by the growing demand for efficiency and also by the same token the stress placed on the transmission is immense. Alfa Romeo does consist of world most renown transmissions Like Selespeed, ZF 8hp and Aisin AF40. They are the pinnacle of performance but do lack in durability. To rectify the durability issue at AVW Group service centre we can tailor an individual service plan for all different Alfa Romeo gearbox types. Call us for information and price on auto transmission service.
A timing belt is one critical component of the internal combustion engine regardless of what fuel it runs at. It synchronises the rotation of crankshaft and camshaft to control the valve train. A timing belt is usually a toothed belt. Most modern engines come equipped with a timing belt, and it is critical to prevent a timing belt failure as these engines are interference engines. Interference engine as it indicates by the name, where valves come in contact with the pistons if they are not timed correctly. At AVW we use OEM tools to align the camshaft and crankshaft to rule out the chance of misalignment where it can prevent you from a catastrophic failure.
Timing belt must be replaced according to the manufactures recommended time or distance travelled. Most Alfa Romeo's are due for timing belt replacement in 60,000 km's or 3 years, but It can vary from model to model. The information regarding the timing belt replacement can be found in your vehicles owner's mannual, or you can call us to find out about the recommended replacement and replacement cost.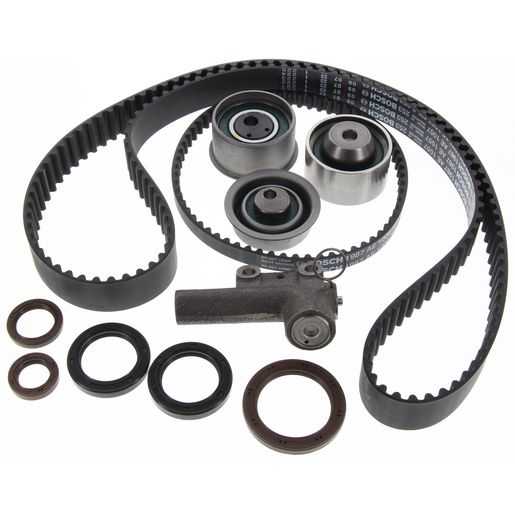 Includes Installation Labour & Parts. We only use OEM approved parts.
Brake servo
Brake servo hoses/check valve
ABS warning system
Fault diagnosis trouble codes
Instruments
Airbags/system
Switches/controls
Horn
Interior lamps
Front & rear wiper blades
Front & rear screen wash
Headlight wash/wipe
Instrument illumination
Direction indicators/hazards
Lighting system
Headlight leveling system
Headlights
Engine oil leaks
Engine oil
Engine oil filter
Gearbox oil leaks
Auto transmission oil leaks
Front differential oil leaks
Steering joints
Steering rack/box
PAS hoses
Suspension joints/seals/gaiters
Drive shaft joints/seals/gaiters
Shock absorbers/mountings
Exhaust system/mountings
Brake pipe corrosion
Front discs & brake pads
Front brake calipers/cylinders
Rear discs & brake pads
Rear brake calipers/cylinders
Brake linings through inspection hole
Handbrake cables/linkages
Brake hydraulic system
Tyre condition & pressures
Battery electrolyte level
Washer bottle/s
Brake fluid reservoir
Coolant level/anti-freeze strength
Coolant hoses
Cooling system
Service interval indicator
Vehicle locks/hinges
Steering free-play
Clutch operation
Vehicle suspension operation
Engine performance
Transmission
Brakes
ABS function
Instruments
Brake servo
Brake servo hoses/check valve
ABS warning system
Fault diagnosis trouble codes
Instruments
Airbags/system
Switches/controls
Horn
Interior lamps
Front & rear wiper blades
Front & rear screen wash
Headlight wash/wipe
Instrument illumination
Direction indicators/hazards
Lighting system
Headlight leveling system
Headlights
Body work/paint
Engine oil leaks
Engine oil
Engine oil filter
Gearbox oil leaks
Gearbox oil
Auto transmission oil leaks
Front differential oil leaks
Transfer box oil
Steering joints
Steering rack/box
PAS hoses
Suspension joints/seals/gaiters
Drive shaft joints/seals/gaiters
Shock absorbers/mountings
Exhaust system/mountings
Brake pipe corrosion
Underbody condition/sealant
Front discs & brake pads
Front brake calipers/cylinders
Rear discs & brake pads
Rear brake calipers/cylinders
Brake linings through inspection hole
Handbrake cables/linkages
Brake hydraulic system
Tyre condition & pressures
Battery electrolyte level
Washer bottle/s
Brake fluid reservoir
Coolant level/anti-freeze strength
Coolant hoses
Cooling system
Pollen filter, if fitted
Service interval indicator
Vehicle locks/hinges
Headlight alignment
Steering free-play
Clutch operation
Vehicle suspension operation
Engine performance
Transmission
Brakes
ABS function
Instruments